Jun 5, 2012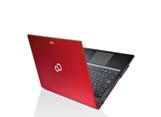 COMPUTEX, TAIPEI, Taiwan, June 5, 2012 - SanDisk Corporation (NASDAQ: SNDK), a global leader in flash memory storage solutions, today announced that Fujitsu has selected the SanDisk iSSD™ integrated storage device for use in the new Fujitsu LIFEBOOK™ lineup of Ultrabook™ computers.
The 32 gigabyte (GB)* SanDisk iSSD provides fast, reliable storage in the Fujitsu LIFEBOOK U772, UH772 and UH572 models, which Fujitsu introduced today. SanDisk iSSD technology is combined with Condusiv™ Technologies ExpressCache® software in the new Fujitsu LIFEBOOK computers to deliver improved system performance. This software and hardware combination reduces system startup and application loading times to deliver a better overall user experience.
"The LIFEBOOK product line is the result of Fujitsu's consistent focus on innovation and design," said Susumu Nikawa, vice president, Personal Computing Div. 1, Personal Systems Business Unit, Fujitsu. "SanDisk's iSSD allows us the flexibility to deliver a compelling product with the performance and design features that will make the LIFEBOOK a successful entrant in the Ultrabook market."
The SanDisk iSSD device and Condusiv caching software used in the Fujitsu LIFEBOOK line stores data that is most frequently accessed. Because this caching approach works alongside the computer's hard disk drive (HDD), system performance is improved while maintaining the larger storage capacities of HDDs. SanDisk holds an exclusive license to sell ExpressCache software as a standalone product and in combination with its SSD-based storage solutions.
"The new LIFEBOOK products are strong additions to the Ultrabook category, and the SanDisk iSSD helps deliver a fast, enjoyable user experience in these mobile computing products," said Kevin Conley, senior vice president and general manager, Client Storage Solutions, SanDisk. "SSD-based cache storage solutions provide performance advantages at reasonable cost, which should help drive market adoption for the Ultrabook category."
SanDisk iSSD drives meet the varied needs of mobile computing OEMs for delivering an optimal balance of performance, low power, sleek form factor, reliability and low cost to adhere to Ultrabook design requirements.
SanDisk Solid State Drives
SanDisk offers a full portfolio of products for the retail, OEM and enterprise channels. In the retail channel, SanDisk offers the SanDisk Extreme® SSD, which features industry-leading performance for gamers and other heavy computer users.
OEM products include the SanDisk U100 SSD for cost-effective performance and customizable form factors, the SanDisk X100 SSD featuring the utmost in performance and storage capacity for desktop and notebook PC manufacturers, and the SanDisk iSSD™ integrated storage device for an embedded micro SSD SATA form factor. All models are available as standalone SSDs or dual drive caching solutions.
For the enterprise channel, Lightning® SSDs provide the industry's widest array of flexible cloud and data center system design solutions. The drives deliver dramatic I/O performance, predictable performance and superior reliability over competing SSD technology.
About SanDisk
SanDisk Corporation (NASDAQ: SNDK) is a global leader in flash memory storage solutions, from research and development, product design and manufacturing to branding and distribution for OEM and retail channels. Since 1988, SanDisk's innovations in flash memory and storage system technologies have provided customers with new and transformational digital experiences. SanDisk's diverse product portfolio includes flash memory cards and embedded solutions used in smart phones, tablets, digital cameras, camcorders, digital media players and other consumer electronic devices, as well as USB flash drives and solid-state drives (SSD) for the computing market. SanDisk's products are used by consumers and enterprise customers around the world.
SanDisk is a Silicon Valley-based S&P 500 and Fortune 500 company, with more than half its sales outside the United States. For more information, visit www.sandisk.com.
---
* 1 gigabyte (GB) = 1 billion bytes. Some capacity not available for data storage.
© 2012 SanDisk Corporation. All rights reserved. SanDisk is a trademark of SanDisk Corporation, registered in the United States and other countries. SanDisk iSSD is a trademark of SanDisk Corporation. Condusiv and ExpressCache are trademarks of Condusiv Technologies Corporation. Other brand names mentioned herein are for identification purposes only and may be the trademarks of their respective holder(s).
This press release contains certain forward-looking statements, including expectations for applications, features, product categories, licensing agreements and customers that are based on our current expectations and involve numerous risks and uncertainties that may cause these forward-looking statements to be inaccurate. Risks that may cause these forward-looking statements to be inaccurate include among others: the market demand for our products may grow more slowly than our expectations or our products may not be available in the capacities, technologies or form factors that we anticipate, or our products may not perform as expected, and the other risks detailed from time-to-time in our Securities and Exchange Commission filings and reports, including, but not limited to, our most recent quarterly report on Form 10-Q and our annual report on Form 10-K. We do not intend to update the information contained in this news release.