Oct 16, 2012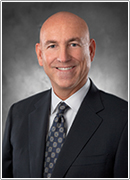 MILPITAS, Calif., Oct. 16, 2012 - SanDisk Corporation (NASDAQ: SNDK), a global leader in flash memory storage solutions, today announced that it has appointed Drew Henry as senior vice president, OEM Marketing.
Henry will be responsible for developing and executing marketing strategies as well as driving the company's OEM embedded and removable product roadmaps. He will report to Dan Inbar, senior vice president and general manager of SanDisk's OEM group. Henry joined SanDisk from NVIDIA where he served in various executive roles, most recently as the general manager of the GeForce GPU business. Prior to NVIDIA, Henry held leadership positions at iBeam Broadcasting, Silicon Graphics and Failure Analysis Associates. He started his career in the technology industry with TRW.
Henry holds a master's degree in electrical engineering from the University of Southern California and a bachelor's degree in engineering physics from the University of the Pacific.
About SanDisk
SanDisk Corporation (NASDAQ: SNDK) is a global leader in flash memory storage solutions, from research and development, product design and manufacturing to branding and distribution for OEM and retail channels. Since 1988, SanDisk's innovations in flash memory and storage system technologies have provided customers with new and transformational digital experiences. SanDisk's diverse product portfolio includes flash memory cards and embedded solutions used in smart phones, tablets, digital cameras, camcorders, digital media players and other consumer electronic devices, as well as USB flash drives and solid-state drives (SSD) for the computing market. SanDisk's products are used by consumers and enterprise customers around the world.
SanDisk is a Silicon Valley-based S&P 500 and Fortune 500 company, with more than half its sales outside the United States. For more information, visit www.sandisk.com.
Media Contact:
Lee Garvin Flanagin
SanDisk Corporation
408-801-2463
lee.flanagin@SanDisk.com
---
© 2012 SanDisk Corporation. All rights reserved. SanDisk and the SanDisk logo are trademarks of SanDisk Corporation, registered in the United States and other countries. Other brand names mentioned herein are for identification purposes only and may be the trademarks of their respective holder(s).
This press release contains certain forward-looking statements that are based on our current expectations and involve numerous risks and uncertainties that may cause these forward-looking statements to be inaccurate. We do not intend to update the information contained in this press release.