Dec 11, 2008
Global Semiconductor Alliance's 'Dr. Morris Chang Award' Given To 'Father of Flash Memory Cards'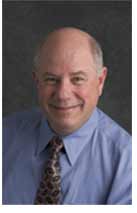 Milpitas, CA, Dec 11, 2008 -SanDisk Corporation (NASDAQ: SNDK), the world's largest supplier of flash storage cards, today announced that Dr. Eli Harari, SanDisk founder, chairman and CEO, will receive the Global Semiconductor Alliance's Dr. Morris Chang Exemplary Leadership Award at the GSA Awards Dinner Celebration on Thursday, Dec. 11, 2008, at the Santa Clara Convention Center in Santa Clara, Calif. The prestigious award recognizes individuals whose contributions to the semiconductor industry exemplify a transformative vision and global leadership.
Dr. Harari, along with his colleagues Sanjay Mehrotra and Jack Yuan, founded SanDisk in 1988. Since then, SanDisk has grown into the world's largest supplier of flash memory cards, with revenues in excess of $3.89 billion in 2007. Under Harari's leadership, SanDisk invented flash mass storage cards and pioneered USB flash drives, developed CompactFlash®, SD™ and microSD™, and co-developed Memory Stick PRO™ and Memory Stick PRO Duo™ card formats. SanDisk also invented Multi-Level Cell (MLC) technology, greatly increasing the capacity of NAND flash memory.
SanDisk holds more than 1500 patents worldwide, which generated licensing revenues of $450 million in 2007. SanDisk sells removable flash memory products at more than 240,000 retail outlets worldwide, and is the world market leader in removable flash memory cards for use in mobile phones, digital cameras, and camcorders. SanDisk's Sansa® line of digital audio and video players has the number two market share in the United States.
Eli Harari holds a Ph.D. in solid state sciences from Princeton University, and received a B.S. in physics with honors from Manchester University. In addition to inventing EEPROM, the precursor to flash, Harari's technical resume includes more than 100 U.S. and foreign patents. Harari has won numerous awards and honors in recent years, including: the Institute of Electrical and Electronics Engineers (IEEE) 2006 Reynolds B. Johnson Data Storage Device Technology Award for "leadership in the development and commercialization of flash EEPROM-based data storage products"; Electronic Business Magazine's 2006 CEO of the Year Award; and the Ernst and Young 2004 Lifetime Achievement Award.
About SanDisk
SanDisk Corporation, the inventor and world's largest supplier of flash storage cards, is a global leader in flash memory - from research, manufacturing and product design to consumer branding and retail distribution. SanDisk's product portfolio includes flash memory cards for mobile phones, digital cameras and camcorders; digital audio/video players; USB flash drives for consumers and the enterprise; embedded memory for mobile devices; and solid state drives for computers. SanDisk (www.sandisk.com/corporate) is a Silicon Valley-based S&P 500 company, with more than half its sales outside the United States.
---
SanDisk's product and executive images can be downloaded from http://www.sandisk.com/corporate/media.asp
SanDisk, the SanDisk logo, Sansa and CompactFlash are trademarks of SanDisk Corporation, registered in the United States and other countries. SD and microSD are trademarks. Memory Stick PRO and Memory Stick PRO Duo are trademarks of Sony Corporation. Other brand names mentioned herein are for identification purposes only and may be the trademarks of their respective holder (s).
This press release contains certain forward-looking statements, including expectations for new product introductions, applications, markets and/or customers that are based on our current expectations and involve numerous risks and uncertainties that may cause these forward-looking statements to be inaccurate. Risks that may cause these forward-looking statements to be inaccurate include among others: market demand for our products may grow more slowly than our expectations or there may be a slower adoption rate for these products in new markets that we are targeting, these products may not perform as expected, these products may not be available when expected or at the prices expected, and the other risks detailed from time-to-time in our Securities and Exchange Commission filings and reports, including, but not limited to, our most recent annual report on Form 10-K and our subsequent quarterly reports on Form 10-Q. We do not intend to update the information contained in this press release.