Nov 1, 2007
Linkin Park's Music For Relief & Sandisk Lend a Hand to California Wild Fire Victims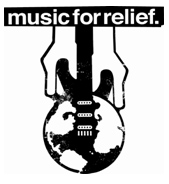 Los Angeles, CA (Nov. 1 2007) - Music For Relief is reaching out to their supporters and artist partners to help victims of the sixteen California wild fires which have consumed over 420,000 acres from Santa Barbara to San Diego County. Linkin Park's initial contribution of $50,000 will be matched by SanDisk Corporation (NASDAQ: SNDK). Proceeds will benefit the relief efforts of Direct Relief International during the initial crisis followed by an ongoing effort by Music for Relief to rebuild and reforest the affected areas. Additional donations can be made at www.musicforrelief.org/donate.
Established in 2005 by Linkin Park in response to the Southeast Asian Tsunami, Music For Relief was founded with the goal of bringing the music community together to provide aid to victims of natural disasters and combat global warming. "The wild fires are an unfathomable tragedy." says Linkin Park's Dave "Phoenix" Farrell, "Being able to help victims of a natural disaster like the wild fires is exactly why Music for Relief was founded."

All money donated to Music For Relief for the California wild fires will help support the health needs of those affected by the fire. Direct Relief has already provided medical supplies including particulate masks, wheelchairs, eye wash, inhalers, and personal care items requested specifically by community clinics, health centers, and other health-service organizations in the region caring for evacuees, affected residents, and first responders. Cash support will be aimed at community clinics, health centers, and other health-service organizations in affected communities to ensure they are able to maintain their service levels for low-income, uninsured patients.
The concept of Music for Relief originated amongst the members of the band Linkin Park with the goal that if they would make a donation, then asked their musician peers and their fans to make a donation as well, a huge impact could be made in assisting relief efforts. Since 2005 Music For Relief has raised over 2 million dollars.
About Linkin Park

Linkin Park is Chester Bennington (vocals), Rob Bourdon (drums), Brad Delson (guitar), Joe Hahn (DJ), Dave "Phoenix" Farrell (bass), and Mike Shinoda (vocals). They have earned two Grammy Awards, the first for Best Hard Rock Performance in 2002 with their hit single "Crawling" and the second for Best Rap/Sung Collaboration with Jay-Z in 2006 for the innovative "Numb/Encore." Linkin Park has sold 40 million records worldwide since their debut in 2000. The Diamond-Certified Hybrid Theory has alone sold more than 18 million copies. In addition, Linkin Park established Music For Relief in January 2005 to help aid victims of world catastrophes and combat global warming, the organization is currently working with Habitat for Humanity and American Forests to achieve these goals. For more information on Linkin Park and Music For Relief, please log on to www.linkinpark.com or www.musicforrelief.org.

About Direct Relief International

Founded in 1948, Direct Relief International is a Santa Barbara-based nonprofit organization focused on improving the quality of life by bringing critically needed medicines and supplies to local healthcare providers worldwide. Direct Relief is one of two charities ranked by Forbes that has received a perfect fundraising efficiency score for five consecutive years. For more information, please visit www.DirectRelief.org.

About SanDisk
SanDisk is the original inventor of flash storage cards and is the world's largest supplier of flash data storage card products, using its patented, high-density flash memory and controller technology. SanDisk is headquartered in Milpitas, California, and has operations worldwide, with more than half its sales outside the U.S. Linkin Park recently made an exclusive performance at SanDisk's "Wake Up Your Phone" on Sunset Strip where it launched its high-capacity cards for mobile phones.
---