Nov 28, 2005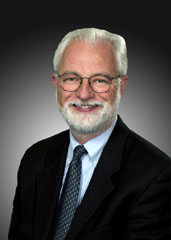 SUNNYVALE, CA, November 28, 2005 - SanDisk® Corporation (NASDAQ:SNDK), the world's largest supplier of flash storage card products, today announced the appointment of Eddy W. Hartenstein, to its board of directors. Mr. Hartenstein will commence service immediately.

"Eddy's leadership and passion in forming the direct broadcast satellite business has provided him with a unique understanding of new market creation. This experience as well as his knowledge of the consumer marketplace will be very valuable to SanDisk's focus on changing the consumer electronics industry and I look forward to his expertise and counsel," said Eli Harari, SanDisk's President and Chief Executive Officer.

Mr. Hartenstein served as Chairman and Chief Executive Officer of DIRECTV Inc., from its inception in 1990 through 2003, when NewsCorp purchased a controlling interest in the company. He continued as vice chairman of the DIRECTV Group through 2004 when he retired. Under his leadership, DIRECTV became one of the largest multi-channel television providers growing from zero to more than 13.5 million customers in ten years. His visionary approach has been instrumental in changing the landscape of the digital home entertainment industry.

Mr. Hartenstein received bachelor's degrees in Aerospace Engineering and Mathematics from California State Polytechnic University, Pomona and he received an M.S. degree in Applied Mechanics from Cal Tech in 1974. He is a member of the National Academy of Engineering and was inducted into the Broadcasting and Cable Hall of Fame in 2002.

Mr. Hartenstein also serves on the boards of XM Satellite Radio Holdings, Inc., Thomson Multimedia and the Consumer Electronics Association.
---

SanDisk is the original inventor of flash storage cards and is the world's largest supplier of flash data storage card products using its patented, high-density flash memory and controller technology. SanDisk is headquartered in Sunnyvale, CA and has operations worldwide, with more than half its sales outside the U.S.

SanDisk's web site/home page address: www.sandisk.com
Photo available at: www.sandisk.com/Corporate/PressRoom/
SanDisk and the SanDisk logo are trademarks of SanDisk Corporation, registered in the U.S. and other countries.
Media Contact:
Mike Wong
408-548-0223
mwong@sandisk.com
Lori Barker Padon
408-542-0585
lbarker@SanDisk.com