Oct 12, 2004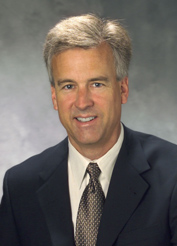 Sunnyvale, CA, October 12, 2004 - SanDisk Corporation (NASDAQ:SNDK) today announced the promotion of Wes Brewer, a storage industry veteran of more than 20 years, to vice president, consumer products marketing. Brewer, who joined SanDisk in 1997, will report to Nelson Chan, executive vice president and general manager of consumer and handset business.
Brewer will head SanDisk's consumer and industrial product marketing teams and will have responsibility for the marketing of a wide range of products including flash memory cards, USB flash drives, MP3 players, card readers and adapters and digital photo viewers. He is taking a newly created post at SanDisk, and his promotion is effective immediately.
"Wes has played a key role in launching several major industry standards such as the SD™ card and MultiMediaCard™, as well as our Cruzer® line of USB flash drives and our SD Wi-Fi® memory cards," said Chan. "His contributions were instrumental in helping the company grow from less than $100 million in revenue in 1997 to more than $1 billion in 2003."
Brewer previously was senior director of worldwide retail product line marketing, research and pricing at SanDisk. His broad storage industry experience covers floppy, optical and hard disk technologies and flash memory. Before joining SanDisk, Brewer held product management and research positions at Seagate, Conner Peripherals and Fujitsu America. He holds an M.B.A. degree from Pepperdine University as well as a BA in economics from the University of San Francisco and an AS degree in electrical engineering from the College of San Mateo.
SanDisk, the world's largest supplier of flash memory data storage card products, designs, manufactures and markets industry-standard, solid-state data, digital imaging and audio storage products using its patented, high density flash memory and controller technology. SanDisk is based in Sunnyvale, CA.
---
SanDisk's web site/home page address: www.sandisk.com
Images of SanDisk products are available at www.sandisk.com/Corporate/MediaKit

SanDisk and the SanDisk logo are trademarks of SanDisk Corporation, registered in the United States and other countries. SanDisk is an authorized licensee of the SD and MultiMediaCard trademarks. Wi-Fi is a registered trademark of the Wi-Fi Alliance. Other brand names mentioned herein are for identification purposes only and may be the trademarks of their respective holder (s).
Bob Goligoski
(408) 542-0463
bgoligoski@sandisk.com